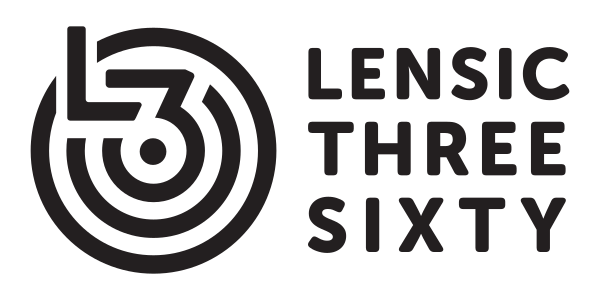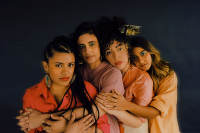 Lensic 360
LADAMA
w/ Proyecto Cumbion
Santa Fe Summer Scene
Time: 6:00pm Day: Thursday Doors: 5:00pm Ages: All Ages

The Santa Fe Plaza Concert Series invites Santa Feans and visitors alike to gather and enjoy great live music together in the 400-year-old historic heart of Santa Fe for FREE!
-Feel free to bring chairs to the concert.
-This is an alcohol-free event.
-Bring your water bottle, as we will have water stations on site.
-There is a city parking garage on West San Francisco Street across from the Lensic.
LADAMA is a group of four women, virtuosic musicians, composers, and educators—Lara Klaus, Daniela Serna, Mafer Bandola and Sara Lucas—from different countries and cultures of the Americas, who are sisters in song, rhythm and spirit. Harnessing music from their respective countries of origin, Brazil, Colombia, Venezuela and the United States, the group utilizes traditional and non-traditional instruments from across the Americas, but with a modern twist to write and produce Latin Alternative music. Joinedby their musical collaborator, bassist Pat Swoboda, they released their self-titled debut album in 2017 and their follow-up album, Oye Mujer, in 2020, on Six Degrees Records. LADAMA has performed at NPR Tiny Desk, TED, the Skoll World Forum, on ESPN, and at dozens of prestigious venues and festivals around the world. In a feature on their music, NPR's All Things Considered praised LADAMA's "irresistible spirit and universal appeal. 
PROYECTO CUMBION
Proyecto Cumbion is an Albuquerque based Cumbia  group founded by Antonio Luis in 2021. Proyecto Cumbion mainly plays Cumbia Colombiana with touches of Vallenato from the coastal regions of Colombia and the town of San Jacinto, the cumbia capital of the world. Inspired by some of the great pioneers of Cumbia Colombiana like Aniceto Molina, Alfredo Gutierrez, Andres Landero and Celso Piña, Proyecto Cumbion aims to fuse these styles to create a vibrant dancing atmosphere. Our newest composition of the group includes a variety of traditional cumbia hand percussion instruments, timbales, accordion, bass, guitar and vocals.
Platinum Sponsors
Gold Sponsors
Silver Sponsors 

Sign up for our mailing list to stay in the know, look out for special deals, free shows, and more!